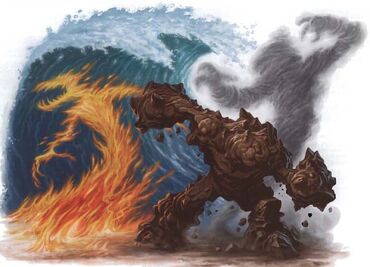 Elementals
are the animating spirits of the elements of Air, Water, Earth, and Fire. Sorcerers are often able to summon them. 
Elric of Melniboné
 is able to summon even the gods of the Elementals, such as
King Grome
and
King Straasha
, due to his ancient blood-pacts with the Elementals and the
Actorios Stone
set into his
Ring of Kings
.